The Broncos won the Russell Wilson trade
 After many weeks of trade negotiations, on Tuesday, March 8, the Seattle Seahawks dealt Russell Wilson and a fourth-round draft pick to the Denver Broncos in exchange for two first-round picks (9th Overall 2022, 2023), two second-round picks (40th Overall 2022, 2023) and a 2022 fifth-round pick, along with quarterback Drew Lock, tight end Noah Fant, and defensive lineman Shelby Harris. The trade is being hailed as one of the largest in NFL history, and it clearly should be. There is one team that clearly is on top in the situation, and that team is the Denver Broncos.  
Now, at first glance, this trade seems like an obvious win for the Seahawks just because of the sheer amount of assets that Denver gave up. The exact opposite is true. Since winning Superbowl 50 with all-time great Peyton Manning, the Broncos have been in a constant search for a solid quarterback. Matter of fact, Russell Wilson will be the 12th quarterback the Broncos have cycled through in 6 years. The Broncos are continuously represented as 'a quarterback away from contending' by analysts, and it seems that they have finally found their guy. After the failed experiments of Paxton Lynch, Brock Osweiler, Drew Lock, and Teddy Bridgewater just to name a few, the Broncos have finally secured a true franchise quarterback. Russell Wilson has exactly what the Broncos need, especially in one of the best quarterbacked divisions in the NFL. It is hard to play against the likes of Derek Carr, Justin Herbert, and Patrick Mahomes without a quarterback of the same caliber. Russ is a nine time Pro-Bowler, a Superbowl winner, and a clear top 10 if not top 5 quarterback in the NFL. The contention could be made that this trade is one of the Broncos first competent moves in a long time. It is a true exhibition of excellence in managing by the Broncos GM, George Paton. John Elway, as good of a quarterback as he may have been for the Broncos, had fallen off as a GM by the time he retired before the 2021-2022 NFL Season.  
Furthermore, the Bronco's lost draft capital is minimal. After trading Von Miller to the LA Rams for a second-round draft pick and a third-round draft pick, the Broncos still maintain three top-100 picks in this draft, which are each incredibly valuable. Von Miller has also been teasing at the fact that he may return to the Broncos, posting stories on his Instagram asking people if they thought that the Broncos would give him "his old locker" back. If these rumors turn out to be true, the Broncos will benefit a ridiculous amount. Miller did admit that the Rams would get the first crack at him in free agency, and on the "slim chance" that they didn't work something out, he would explore other options. Trading for Wilson could increase Miller's want to come back to Denver. UPDATE: Von Miller signed a six-year $120 million contract with the Buffalo Bills. 
Denver also traded away young breakout tight end Noah Fant and defensive lineman Shelby Harris. Even at this cost, it is much easier to replace the likes of Fant and Harris than it is to find a hall of fame caliber quarterback, and with their remaining top 100 picks, they could even draft replacements. The Broncos could consider selecting Travis Jones, a defensive lineman out of UConn, has climbed immensely on the draft board since the Reese's senior bowl. If he fell to the Broncos' 64th overall pick, he would be a steal and potentially an instant sensation on the defensive line, wreaking havoc for running backs and passers across the league. Standing at a hulking 6'4" 326lbs, his size plays to his advantage. He is a through and through run stuffer, filling the gap that Shelby Harris' departure left. He is more athletic than Harris already, but still needs to develop some skill on the technical side, but there is a very high possibility that a pick like this would pay off immensely.  
It is important to look not only at why the Broncos won this trade, but why the Seahawks definitively lost this trade. The Seahawks acquired a total of five draft picks from the Broncos with no insurance that any of them will pay off. Considering the Seahawks miserable scouting and draft history, it is almost a guarantee that some of them will not. This is far from the end of it. A team that was almost contending last year is going into full rebuild mode, which could alienate more than a few players. The franchise already cut star linebacker Bobby Wagner, leaving a huge hole in the middle of the Seattle defense. It could also be imagined that star receivers, DK Metcalf and Tyler Lockett are not too happy with the news that their potentially hall of fame quarterback is being replaced by the likes of Drew Lock.  
The Denver Broncos, despite what my fellow Register staff member Jaden Cheloha may argue, won this trade definitively. They have found the ultimate jewel to adorn their star-studded roster, while the Seahawks are left in the dust with no plan on how to improve their roster over the next couple years. Broncos fans, I prompt you to celebrate and elate over this masterful move by GM George Paton. Seahawks fans, I can only wish you hope and happiness during this ensuing time of despair for your franchise.  
Your donation will support the student journalists of Omaha Central High School. Your contribution will allow us to purchase equipment and cover our annual website hosting costs.
About the Contributor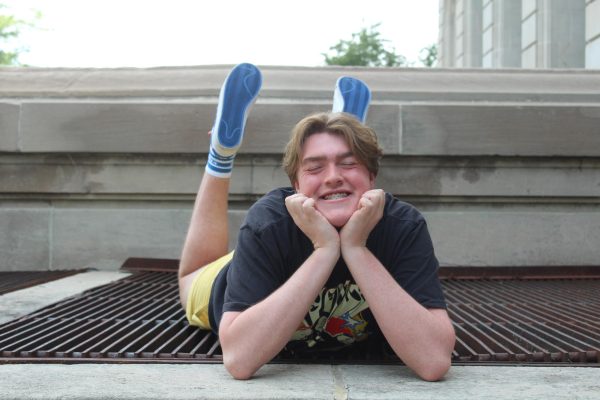 Charlie Yale, Co-Editor-in-Chief
Hi! My name is Charlie (he/him), and I'm a senior. This is my fourth (and final </3) year on staff, and I'm the Co-Editor-in-Chief. I was voted most...